Media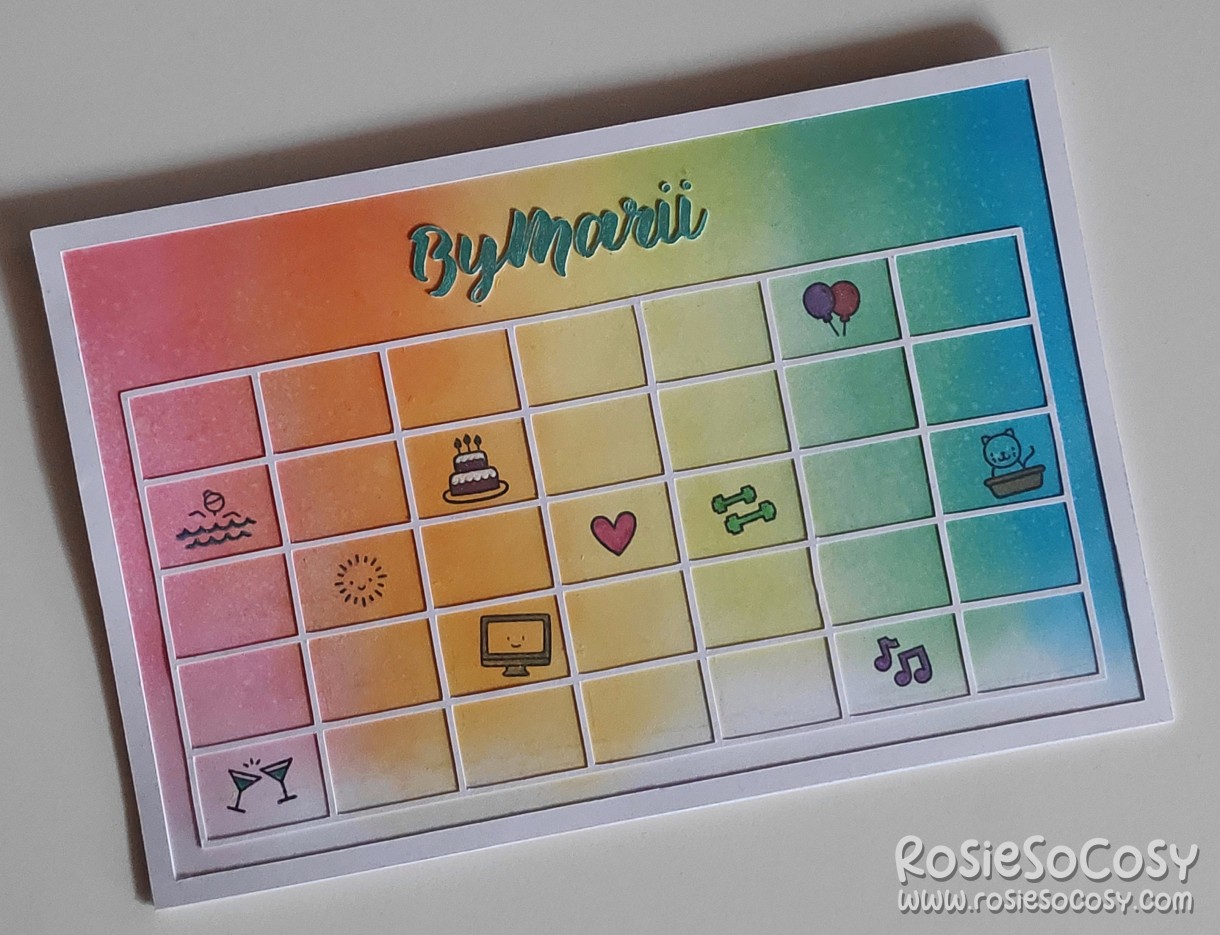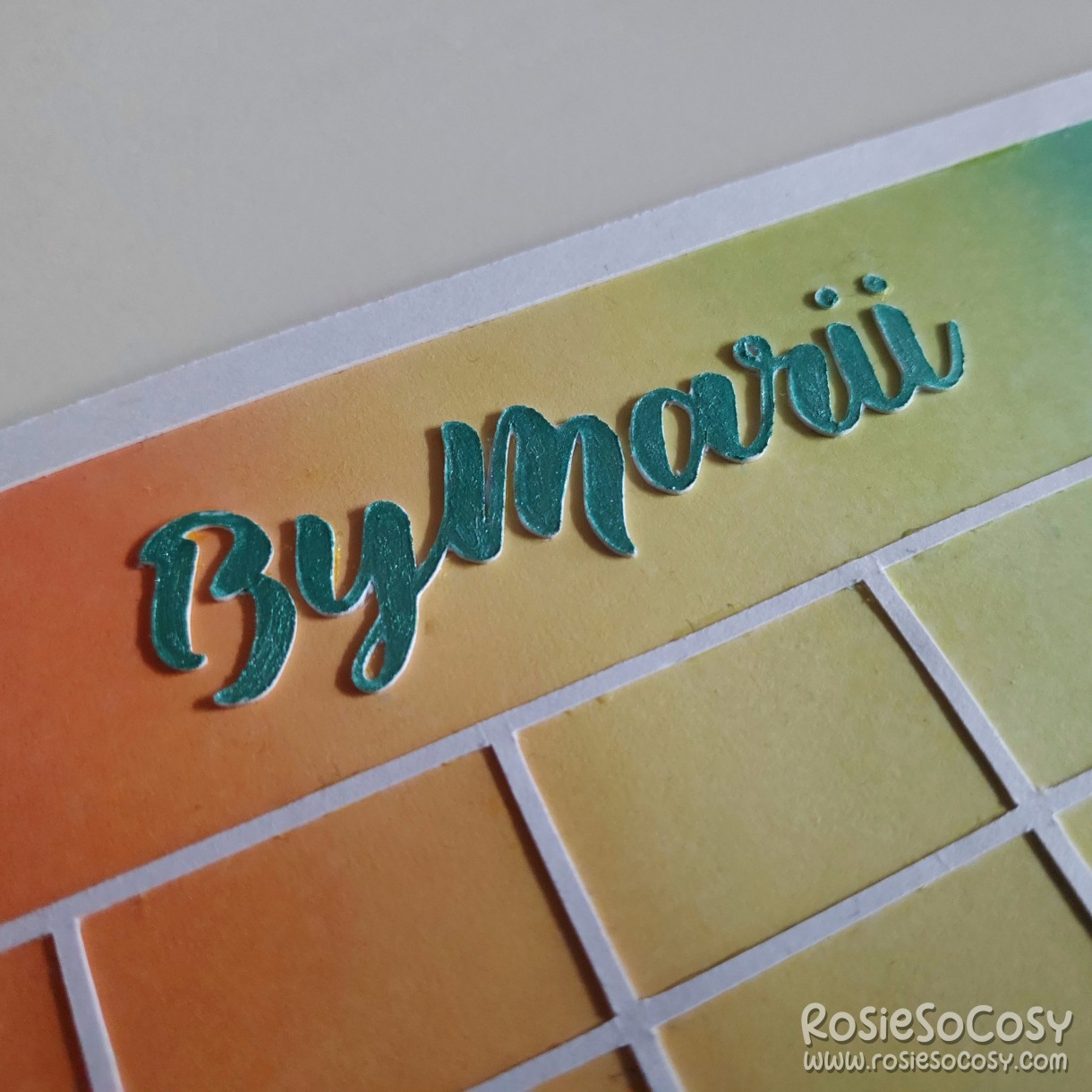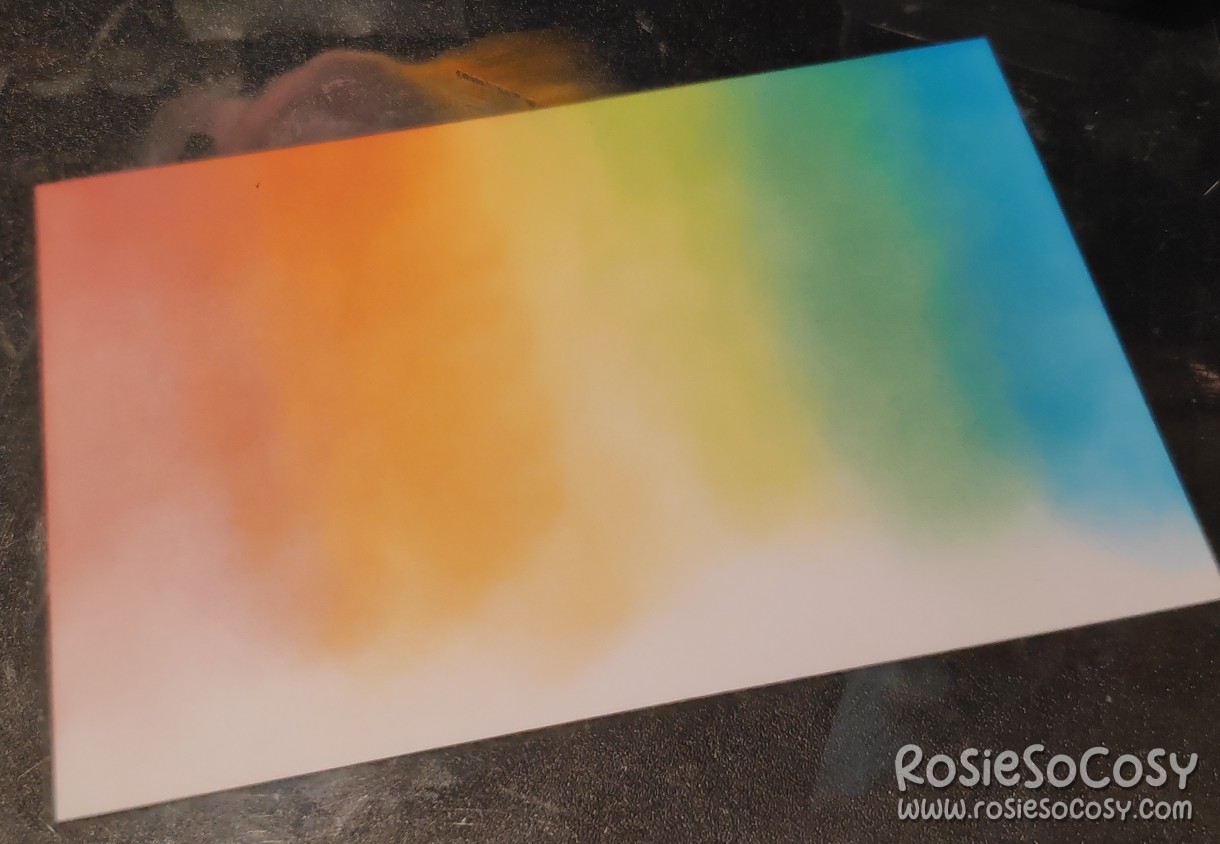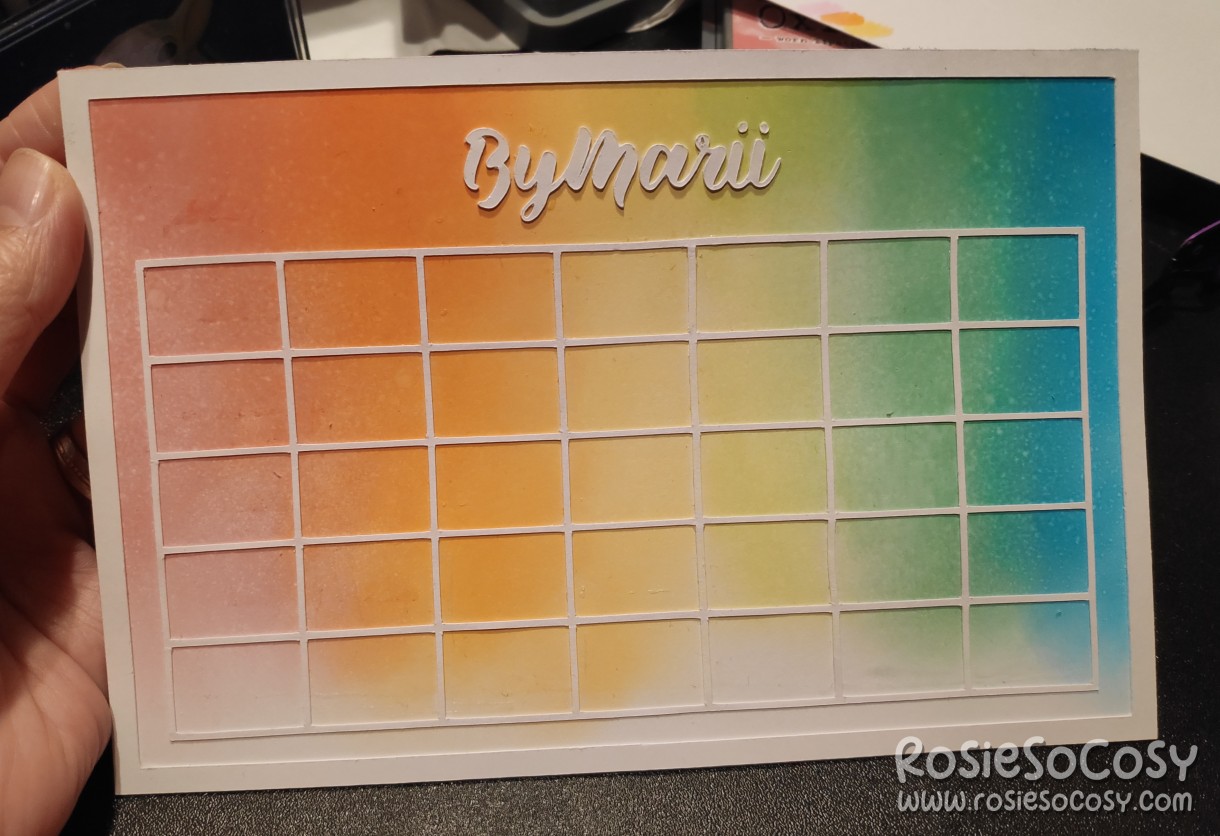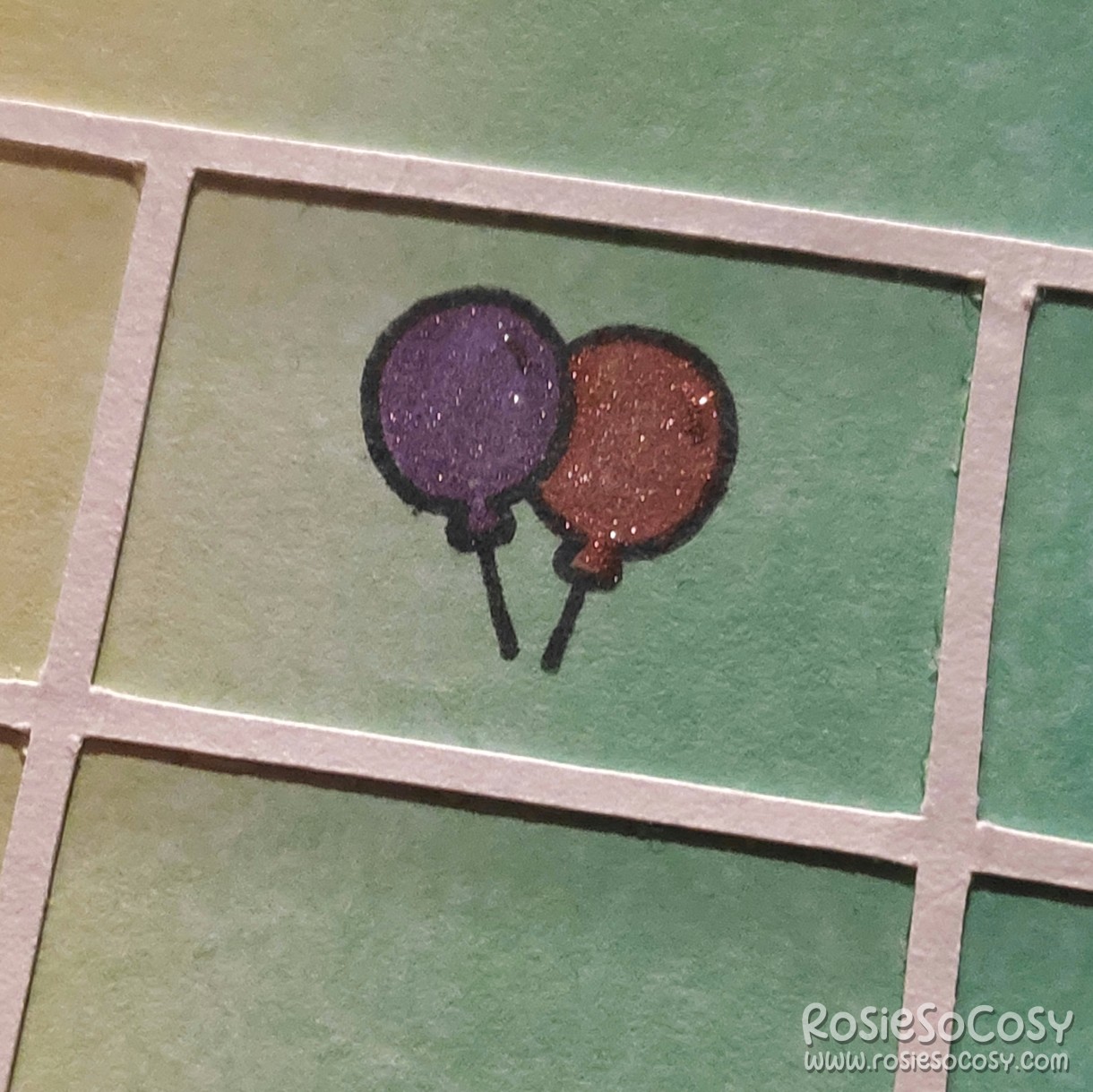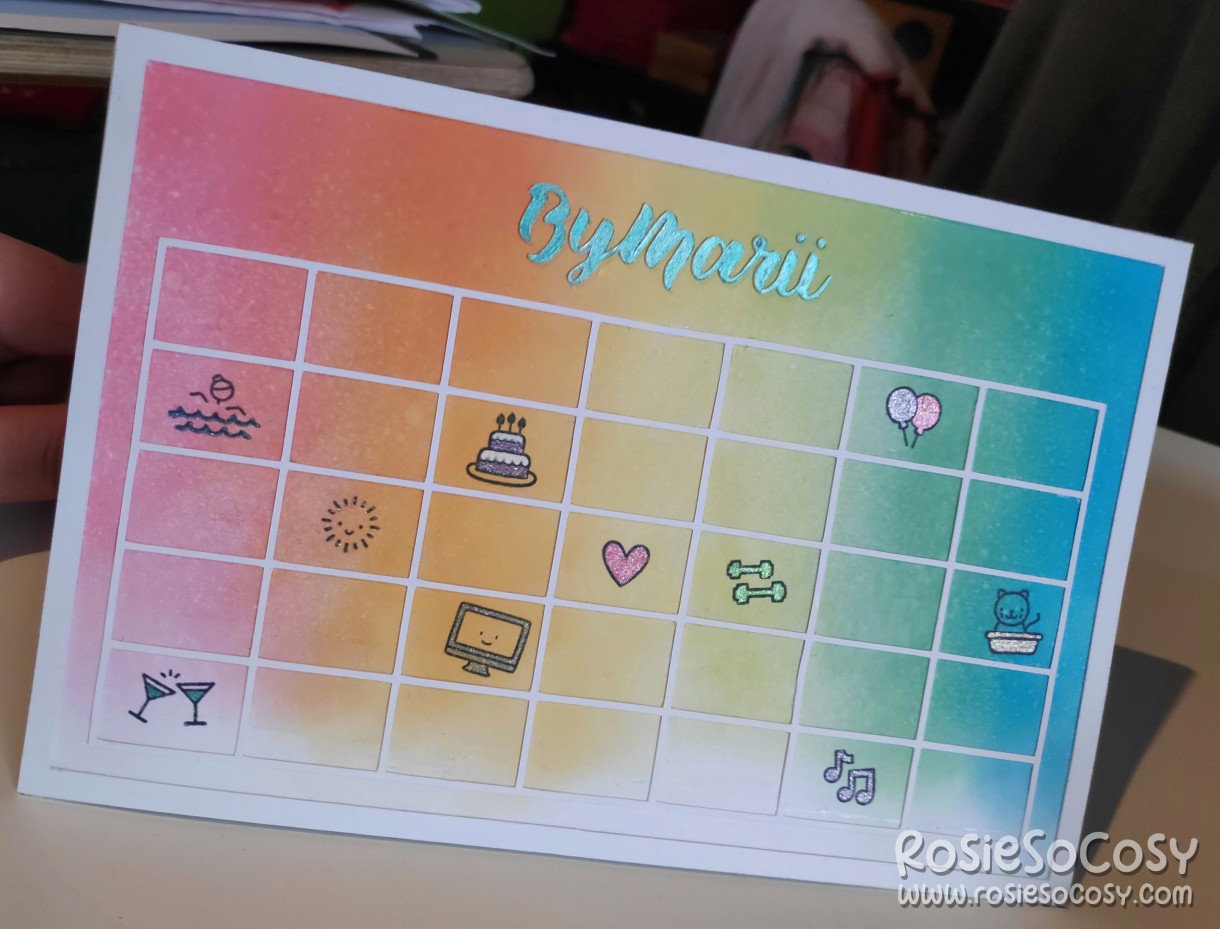 I made a custom birthday card for my friend ByMarii.
With a group of friends and moderators we decided to give her a Happy Planner Dry Erase calendar (and some stickers too). By the way, I think I may need one of those myself!
In that theme (of calendars), I decided to craft a custom card for her. I made a rainbow backdrop with Distress Oxide inks. I designed the elements on my PC and cut some items with the Silhouette Cameo. Placing the tiny white border proved to be a lot harder than I anticipated, but I managed.
I used some Lawn Fawn planner stamps from various sets to "mark" events on her calendar. While I didn't put days and numbers on the calendar card, technically this month is displayed correctly on her card. And so are her birthday and her birthday stream which happened last weekend.
I'm pretty happy with the end result, and so was she! 😍🌈