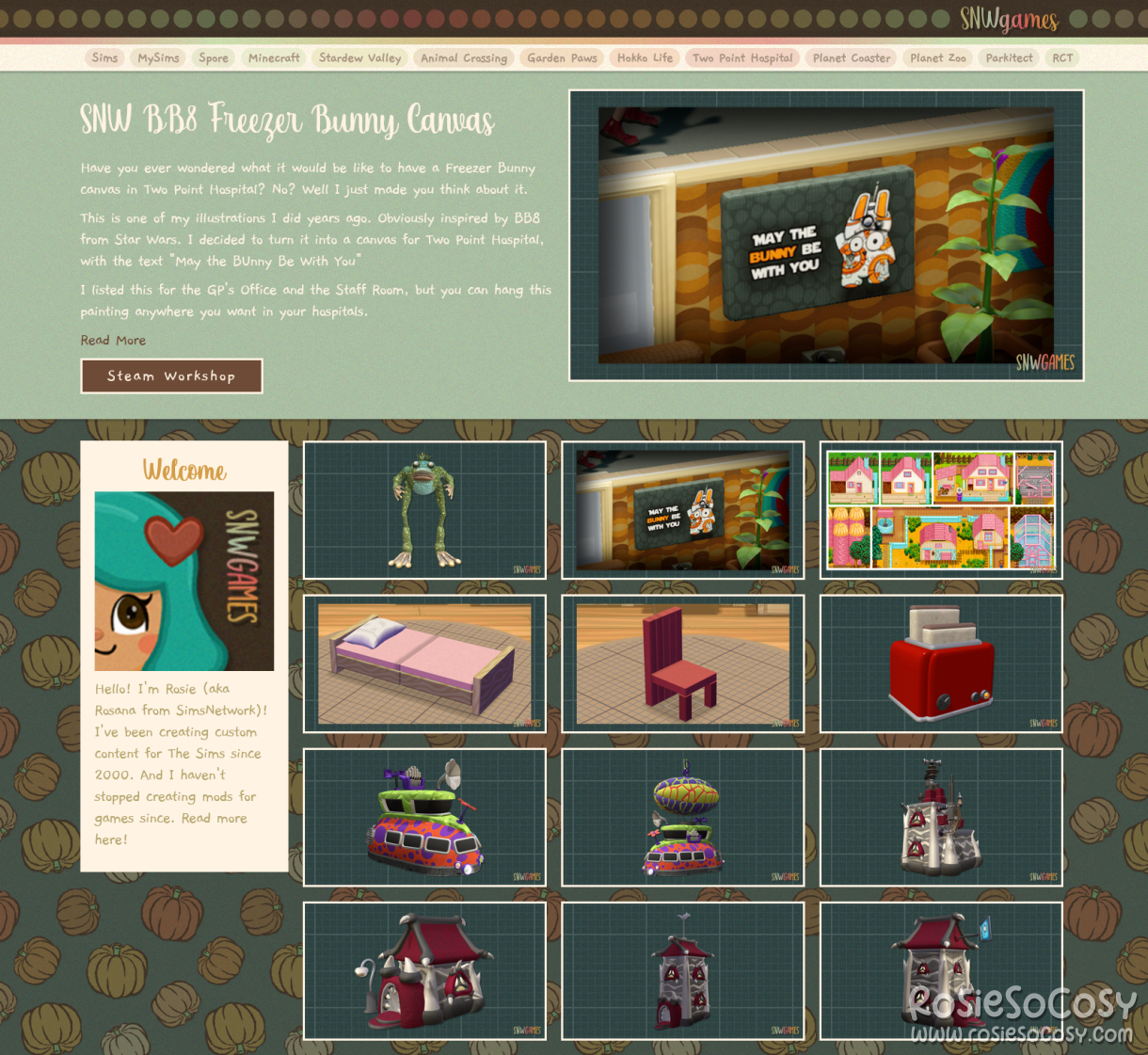 The history behind SNWgames is complicated. Short version:
My fansite SimsNetwork has this abbreviation "SNW" (which the members back in 2004 came up with). It's nice and short, but also hard to register on sites/socials. Years ago I tried to register SimsNetwork on YouTube, but someone already took the name. SNW as a username was too short. So I ended up going with SNWgames. Never really liked the name, but at least it was mine.
If I couldn't register SNW on socials, I went with SNWgames. And eventually I also registered the domain names, because I wanted to offer (non-sims) game content and people already knew me as SNW and SNWgames. So it made sense at the time.
In the summer of 2022 I decided to give the SNWgames website a makeover. To clarify, I really mean SNWgames, and not SNW aka SimsNetwork. I started creating more mods for other games, and I wanted the website to look nice. So I made this design. I was pretty happy with the design.
But the name still felt off. So in the fall of 2022 I decided to change my branding (starting with Twitch) from SNWgames to RosieSoCosy. All my non-sims/non-spore content is also moving to RosieSoCosy,. Eventually SNWgames won't be a thing anymore. But we'll still have this to look back on.